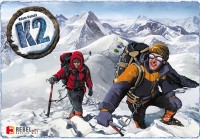 K2
K2 is the second-highest mountain on Earth as well as the second deadliest. It's known as the Savage Mountain, as it kills one person for every four who have reached the summit… And K2 has never been climbed in winter. Now your team stands in its shadow, ready to climb for fame and glory! You know the dangers of K2 all too well. Extreme weather with frequent and deadly storms, exposed, steep, tricky routes and lack of oxygen await you on your way to the summit. You will test your climbing skills to death, try to outsmart the ever-changing weather and always worry about the acclimatization of your 2 mountaineers. Also there are the other teams ready to take the glory for themselves.
K2 is a board game in which each player controls a team of 2 mountaineers, trying to climb to the summit of K2 and return before the other players' teams and before the mountain kills them. Every player uses an identical deck of cards. You use the cards to move your climbers on the route pictured on the gaming board, or to acclimatize the members of your team.
You can also set up a tent and wait for better weather. You will have to choose your path carefully, as the other mountaineers can block your way, and watch the upcoming weather which can lower your acclimatization to 0, thus killing your climbers.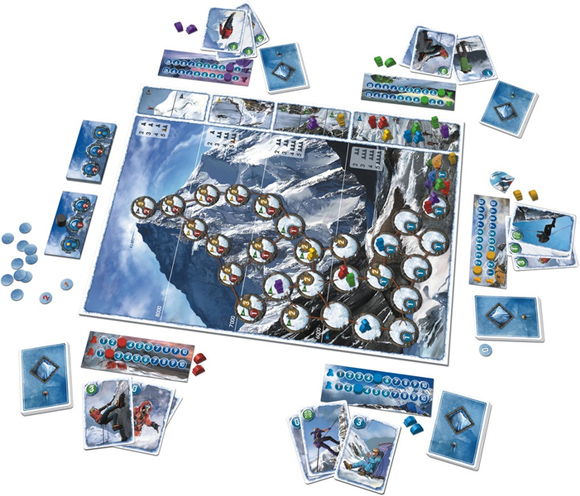 Add a Review for "K2"