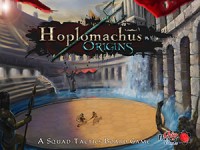 Hoplomachus: Origins
The crowing glory to the Hoplomachus series, Origins, takes our players back in time to when the warriors first sparred!
PVP players must draft their custom teams, choose an arena to do battle on, deploy gladiators and play tactics, and achieve victory on all 3 unique neoprene mats!
Solo players will follow a progression card and face trials upon each arena. Climb the ranks and finally come face to face with the arena boss! Origins boasts an extensive solo option that takes plenty of play to complete!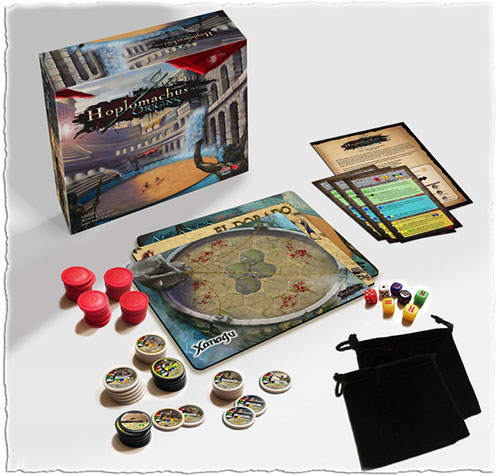 Origins' game components are interchangable with Hoplomachus: The Lost Cities & Hoplomachus: Rise of Rome!
Add a Review for "Hoplomachus: Origins"