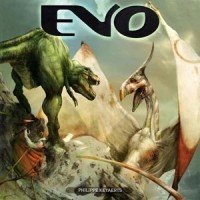 Evo
The game you've waited 65 millions years for!
The island of Krah is home to nomadic tribes and strange creatures long extinct elsewhere in the world. With a wildly unstable climate, the tribes survive as best they can by setting up camps in more or less hospitable areas. All lived with the fear that their lives and those of their beasts would be in danger someday. Thankfully, scientists were working around the clock to save the flocks of creatures. The inhabitants of Krah knew that the genetically modified creatures would survive. But for how long?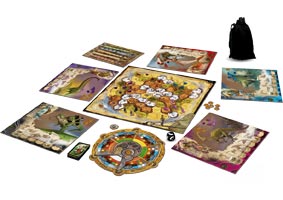 Created by Philippe Keyaerts, Evo is a game of conquest in a hostile environment. To win, you will have to acquire gene that will allow you dinosaurs to improve (survive enemy attacks, face various climates or even lay more eggs, for example) in fast-paced auctions. But be careful: don't spend too many mutation points in the auctions, because the winner of the game will be the player with the most of them at the end!
Add a Review for "Evo"