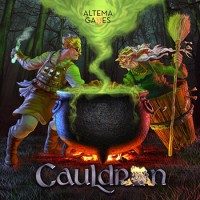 Cauldron
Cauldron is a competitive board game set in a fantasy world. It combines the excitement and ease of traditional board games with strategic depth and replayability of modern ones. Taking on roles of powerful mystical characters like the Druid, the Shaman or the Wizard, players will brew potions to grow their magical power, while casting spells to stop others from getting ahead. Cauldron is a resource management game that plays with 2-5 players aged 11+ in just over an hour.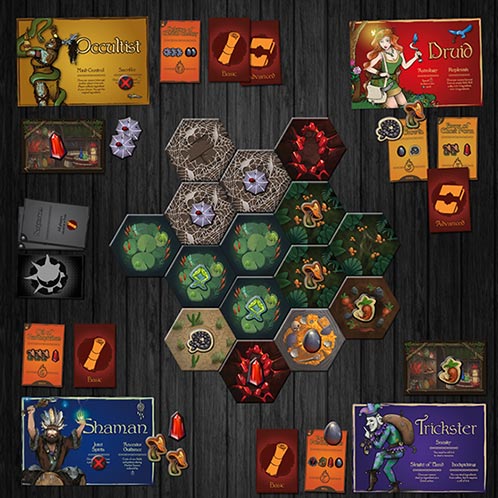 Features
Jump right in and keep coming back – New players will enjoy it right away and veterans will find depth and a variety of strategies.
Unique victory point mechanic – Magik serves as both victory points and currency – make careful choices on how to invest it!
Every game is different – Seven characters with unique playing styles and variable in-game effects makes for strong replayability.
Player interaction is key – Compete for a limited amount of shared resources, steal from others and cast spells to foil your opponents!
Have a good time – The game does not take itself too seriously and aims to let you have fun – it is a great fit for family game nights.
Add a Review for "Cauldron"