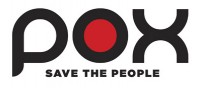 POX: Save the People
POX: SAVE THE PEOPLE is a new board game challenging 1-4 players to stop the spread of a deadly disease. Not only is the game fun, but through play, players understand group immunity and the need to vaccinate.
Many public health groups need to better promote immunizations in order to continue to prevent vaccine preventable diseases. Vaccinations against deadly diseases such as diphtheria, polio, and whooping cough were standard public health measures, and they worked: kids today don't worry about getting polio, for example. But due to suspicions about vaccines and links to other diseases, more parents are refusing to immunize their children, and this could lead to a national health crisis.
Parents mistakenly believe that vaccines aren't necessary any more, or that children develop immunity to these diseases automatically through time. These myths lead to disaster. Whooping cough is back, for example, for the U.S. has lost what is called "herd immunity" to this disease as the percent of vaccinated people is lowering, allowing ways for contagion to spread among the populace.
Add a Review for "POX: Save the People"