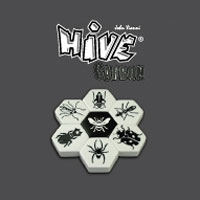 Hive: Carbon
Hive Carbon is still the same as our award winning flagship Hive® game, but with a Carbon twist which is an alternative to the existing set of pieces for those who prefer a classic black and white colour scheme. Included with this edition will be the infamous mosquito piece an a very special ladybug piece.
The initial reason for bringing out this special edition Hive Carbon set was to commemorate the iPhone game application that has multi-tile sets that includes this beautiful Carbon set. We at Gen42 Games love this set.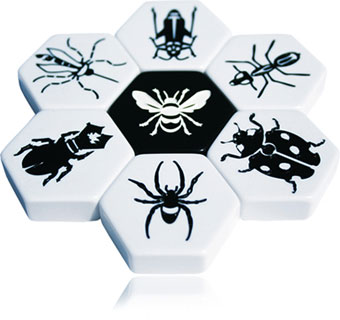 Add a Review for "Hive: Carbon"