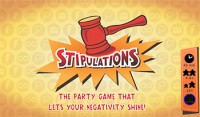 Stipulations
Your imagination and creativity are the only limits on how you can ruin players' announced superpowers, lifetime supplies, occupations, and fulfilled dreams.
Your friend got a job as a motivational speaker? You can add ""with an extreme stutter"" or ""who lives in a van down by the river."" Another friend has retractable claws? Stipulate them with ""you constantly use furniture as a scratching post"" or ""they only come out when wiping in the bathroom."" Earn points for coming up with the best and funniest stipulations to win the game!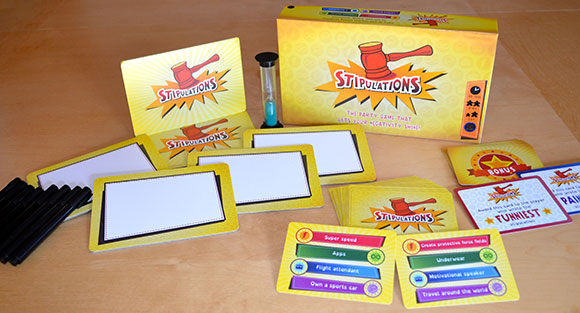 Add a Review for "Stipulations"