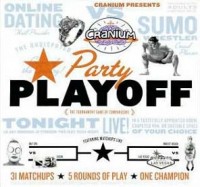 Cranium Party Playoff
Welcome to the game that pits people, places, stuff, and actions against each other in a tournament of wits and off-the-wall matchups. Guess which tournament tile will knock off its competitors, advance through the rounds, and emerge as the Undisputed Champion.
Add a Review for "Cranium Party Playoff"