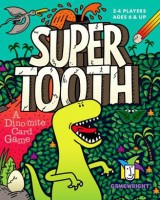 Super Tooth
Super Tooth is an original, fast-paced card game set in a prehistoric world of dinosaurs, in which players race to collect sets of plant-eaters before hungry carnivores chase them away.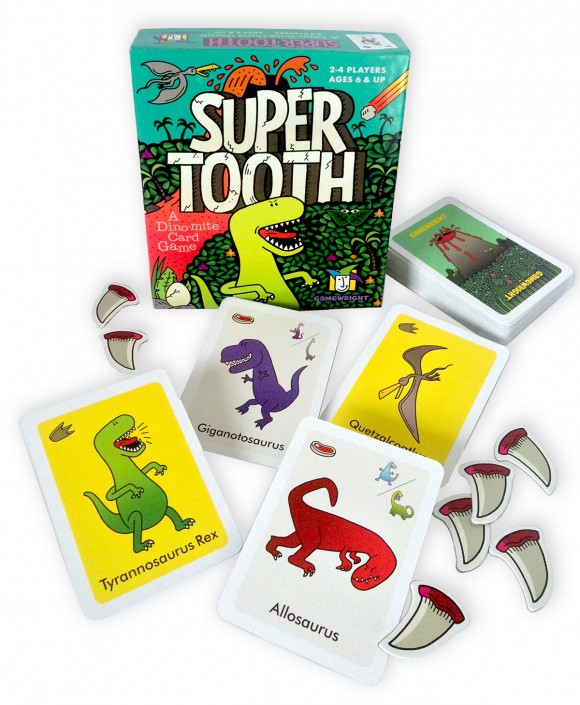 Super Tooth is a highly-replayable family game built with just enough luck and layered with subtle strategy to keep players of all ages entertained and engaged.
Add a Review for "Super Tooth"