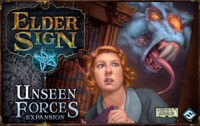 Elder Sign: Unseen Forces
Unseen Forces, an expansion for Elder Sign, brings a fresh challenge to the efforts of the investigators in this cooperative dice game set in the world of H.P. Lovecraft's weird fiction. The museum harbors artifacts that draw the attention of horrible beings, and the unfathomable wills of these creatures make themselves known in the form of blessings and curses. New Ancient Ones, monsters, and investigators accompany the introduction of these powers, and the entrance of the museum has been remodeled, adding new locations and options for the beleaguered investigators.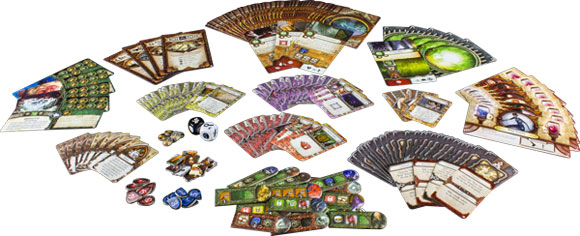 The entrance to the museum has undergone an overhaul, and Unseen Forces introduces four Entrance Cards in place of the Entrance Reference Sheet. The new Entrance options give investigators more ways to spend their turn if they'd rather not attempt an adventure. The spaces at the entrance are the Chapel, the Lost and Found, the Souvenir Shop, and the First Aid Station.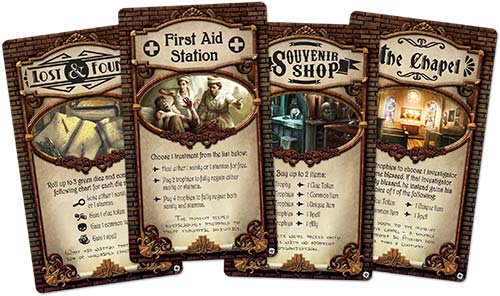 Blessings and curses abound, the entrance has undergone remodeling, and the threats to be faced have increased in difficulty. Do you have what it takes to brave Unseen Forces and survive with your brain and body intact?
Add a Review for "Elder Sign: Unseen Forces"