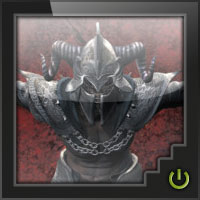 Titan
The epic struggle for domination is now available for the iPad!
Players take the role of a Titan, moving through the constantly changing terrain of the Land with Legions of Ogres, Gargoyles and other monsters of myth and legend. Players move their Legions along specific pathways recruiting creatures to their side and using those Legions to battle their opponents. Battles then take place on separate terrain maps where only the strongest survive!
On the iPad, 2-6 players can play this strategic game in a Hotseat scenario or they can play against cunning AI in a Local game.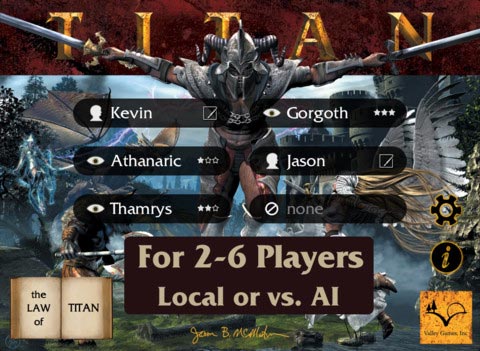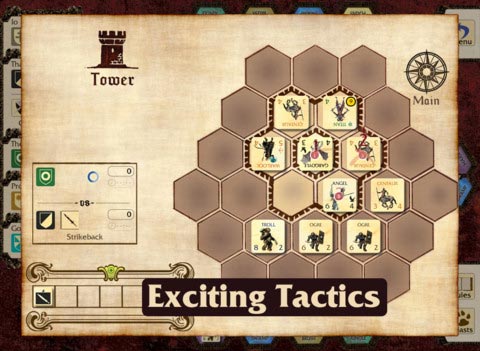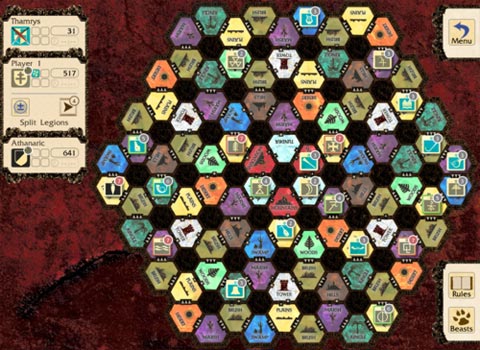 Store Links: (prices may vary)
Add a Review for "Titan"