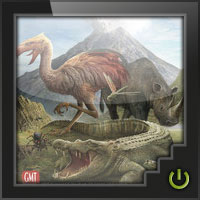 Dominant Species
For players who already play the Dominant Species boardgame, this app will allow you to have fun and practice your skills anytime, against a mix of human and computer AI opponents.
For those of you who are unfamiliar with the boardgame, we have included a tutorial and complete context-sensitive rules to help you learn the game and get started quickly. You can also get help from us directly, via our Facebook page.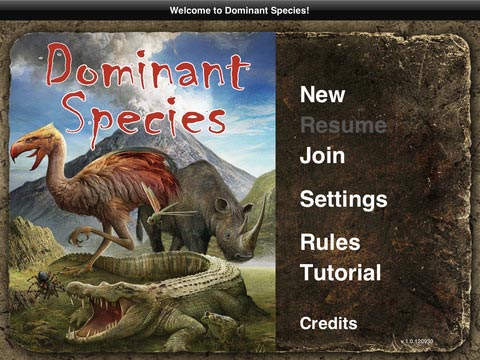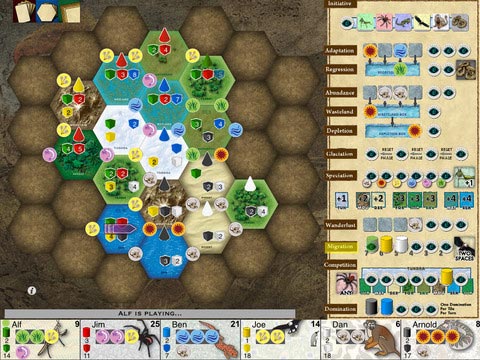 Here's a feature list. Note that we do intend to provide regular updates to enhance gameplay and add new AI and multi-player features.
Features
Play against a mix of up to 5 human and/or AI opponents via Solo Play, Pass 'N Play, or on a Local Network players on a local network.
The game currently offers two levels of AI - one Easy level for your learning games, and another Intermediate level for competitive play. Both levels provide very quick responses from the AI players. We are working on a 3rd (Hard) level, and plan to release that in a future update.
Autosave (play a few turns, continue your game later on)
Pinch to zoom on map and action pane
Online and context-sensitive help
Interactive tutorial
Automatic real-time dominance updates
The User Interface features simple one-touch interactions (no complex drag-n-drop, double/triple touches, etc.)
Advanced options to configure the game:
Pick your animal or get one at random
Pick your color, get one at random or use the default animal color
Standard initial Earth setup or random setup
Use 2 or 3 players alternate rules
Shorten the game by removing 1 action pawn from each player or by removing up to 10 Dominance Cards
Store Links: (prices may vary)
Add a Review for "Dominant Species"