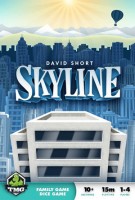 Skyline
City building has never been so easy: Just roll the dice, then build a building. However, each die must be selected carefully to fit the building requirements. Push your luck too far – or select carelessly – and a player may find himself demolishing his city instead of building it up. Choose each die wisely and build efficiently in order to erect magnificent skyscrapers and create the best skyline!
Skyline is a quick push-your-luck dice game involving set collection. Unlike other dice games that provide no relationship from turn to turn and no player interaction, this game allows players to literally build upon their decisions each turn and react to their opponents' actions.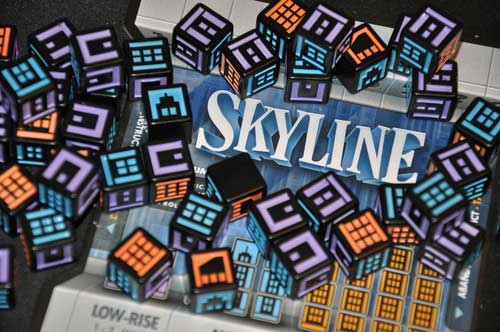 Add a Review for "Skyline"