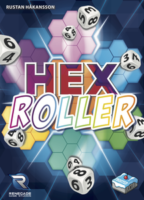 Hex Roller
Roll the dice! Then each player chooses two sets of dice to use from the common pool.
Fill up regions and connect lines of numbers to get lots of points. The player who uses their bonuses at the right time will shoot into the lead.
Add a Review for "Hex Roller"