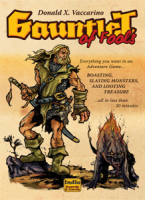 Gauntlet of Fools
Gauntlet of Fools is an adventure game of skill and fortune for 2-6 that plays in under 30 minutes. Choose your hero from hundreds of possible combinations. You'll make ridiculous boasts to get the best hero – but every boast comes at a cost. How awesome is your knight with a flaming sword after you boast that he'll fight blindfolded with a hangover?
You'll find out in the gauntlet: fifty encounters that will kill you. That's right. You will die, fool! But even a fool wants his gold, and the monsters have it. Roll a handful of dice, slay a monster, get its treasure. Die with the most gold to win the game.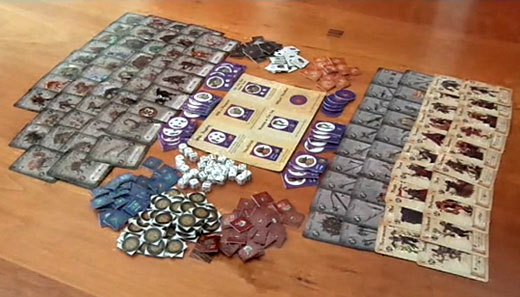 Add a Review for "Gauntlet of Fools"