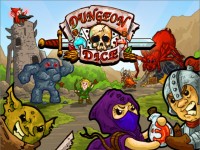 Dungeon Dice (2014)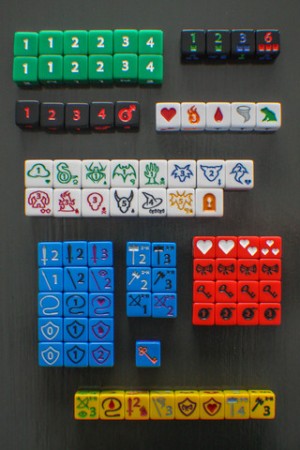 The king of Elorim has been killed. No surprise, really. The kingdom is overrun by monsters. Fortunately for you, this means there is a vacant throne.
The previous king was eaten, and the king before him was burnt to a crisp. The people have unanimously decided that the next king must know how to hold a sword.
This is where you come in. You may be a bit green, but you did stab a slime once that was creeping into your kitchen. You might have a chance to prove yourself.
Unfortunately, every half-wit, braggart, and two-bit warrior in the kingdom has the same idea. If you are to prove yourself in battle, you will have to do it before anyone else or *cough cough* die trying.
Add a Review for "Dungeon Dice (2014)"