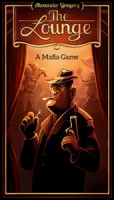 The Lounge: A Mafia Game
The air is thick with the sounds of hearty laughter, glasses cheerily clinking, soft music for dancing, intermittent conversation, growing paranoia, and wild accusations. In this lounge, the Mafia and the town's protectors are squaring off in secret.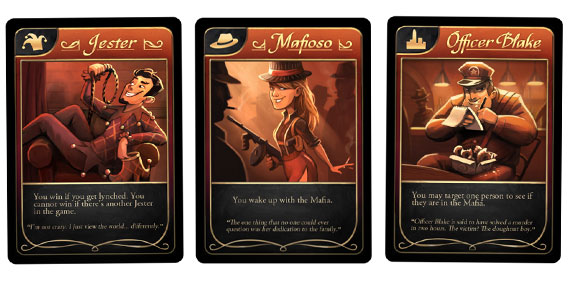 Nobody knows enough to tell either group apart from the ordinary citizens enjoying a drink and a night out but everybody knows that no one will be safe until one of the sides is through. Suddenly, the officers walk into the center of the room. One of them, with a few donut crumbs on his shirt, speaks up to the crowd: "Alright, lets get this underway. Please step forward if you have evidence that anyone present is involved with the Mafia."
The Lounge is an exciting social deduction game based on the extremely popular Mafia and Werewolf games. In it, you play the role of one of the members of a town. You could be in the Mafia, and want to gain power in the town by eliminating anyone who stands in your way. You could be one of those townspeople, attempting to rid your beloved city of all dangerous and malicious folks. Or, you could have your own goals, and be one of the 22 different 3rd party roles present in this game.
Add a Review for "The Lounge: A Mafia Game"