Rowboat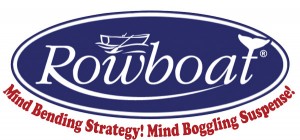 The bidding, trick-taking card game where trump changes at every turn!
In this amazingly fun game of precision and strategy, players find clever ways to reach their bid and outsmart their opponents. This beautifully designed ocean-themed game is the perfect gift for any game enthusiast. If you like classic card games like Spades, Euchre or Bridge, then you will LOVE Rowboat!

Add a Review for "Rowboat"