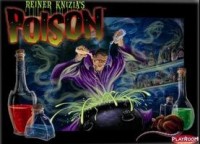 Poison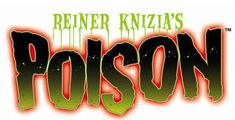 The mad doctor has cooked up something evil in Reiner Knizia's Poison, a clever strategy card game. Players choose a potion card from their hand to add to one of three colored cauldrons, being careful not to let the pot go over a total value of 13.
The player who causes the cauldron to go over 13 must take all of the cards within it, trying to avoid taking a potion mixed with poison. Be the player with either the most or none of any potion and you're safe -- otherwise take the risk of receiving a deadly dose!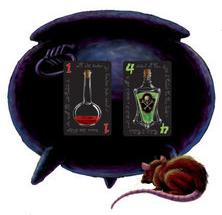 Add a Review for "Poison"