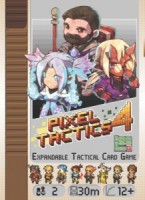 Pixel Tactics 4
Pixel Tactics 4 is the fourth installment in the critically-acclaimed Pixel Tactics line. Pixel Tactics 4 features the same great gameplay with 25 new hero classes. By mixing multiple Pixel Tactics games together, you can play a whole bunch of exciting new game modes!
Pixel Tactics 4 adds new depth and strategy to the Pixel Tactics line, by introducing a new Order type, Traps. Traps allow players to set up immediate responses to specific triggers, making opponents' strategies less effective, if not ruining them completely.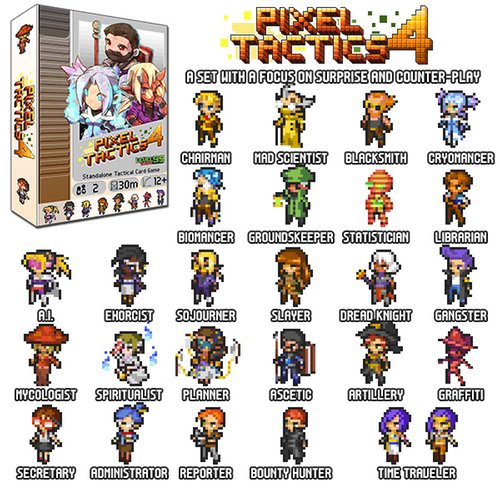 Pixel Tactics is a head-to-head card game for two players that recreates the feel of a Strategy Roleplaying Game (SRPG). Each player plays with a deck of characters, and each character can be used in one of five different ways.
Build a unit, dismantle your opponents' unit, and claim victory!
Pixel Tactics 4 can be played alone, or combined with any other Pixel Tactics games to enable new game modes!
Add a Review for "Pixel Tactics 4"