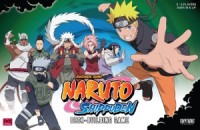 Naruto Shippuden Deck-Building Game

The Naruto Shippuden Deck-Building Game unleashes fast-paced ninja action! Play as the number one unpredictable ninja, Naruto or one of his comrades. Confront S-rank criminals such as Orochimaru and members of the Akatsuki as you explore distant lands to become the greatest ninja ever! While you begin only with basic abilities, you'll gain allies, earn equipment, build chakra, and master new powerful techniques, with the goal of defeating as many Archenemies as you can.
This game introduces Chakra, which is a new source of energy for your Character and many of the cards you play. The main resource of the game is still Power, just as with other Cerberus Engine games.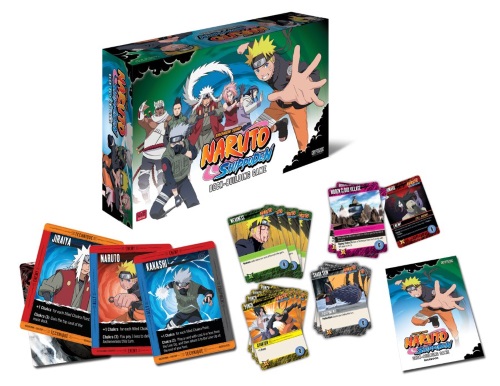 Will you focus your deck-building on maximizing your Chakra Points? Will you try out new innovations in the game such as Positive Attacks and cards that give you a bonus as soon as you buy them? By combining Naruto thematic touches with new Cerberus Engine innovations, the Naruto Shippuden Deck-Building Game will put your skills to the test!
Key Features

Introduces Chakra! Play cards into Chakra Points to energize your character and other cards.
Introduces Positive Attacks! These very powerful cards will bring you great fortune, unless one of your opponents can stop you.
Cards feature art from the Naruto Shippuden animated series.
Uses the Cerberus Engine!
Easy to learn, entertaining, and engaging gameplay.
Add a Review for "Naruto Shippuden Deck-Building Game"