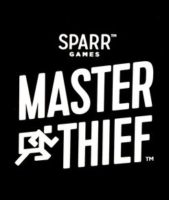 Master Thief
Steal the most valuable items from the museum.
Foil your opponents' attempts to do the same. Escape without getting caught! A card game with intuitive and unique gameplay that'll bring your friends close and your enemies closer. Steal the most valuable collection from the Museum, foil opponents' attempts to do the same and escape without getting caught. The game is simple to learn but difficult to master. However, with a little practice and some luck, you might just be a Master Thief. How To Play the Game: Master Thieves begin every turn by stealing items from the Museum. Museum Cards are designed with way-finding to guide your actions throughout the game. Action Cards represent what you're up to in the darkness of the Museum, like sneaking, swiping, stashing and stealing. But while you're collecting loot, remember to keep a close eye on the remaining time and the alerted Security to plan the perfect getaway. Escape from the Museum with the most valuable works of art, and pull off the grandest heist of all time!
Add a Review for "Master Thief"