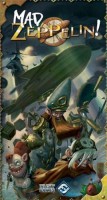 Mad Zeppelin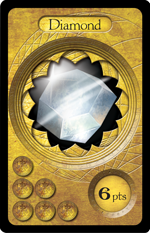 Undermine a Tyrant
1890. At the height of the Industrial Revolution, the Great Empire is about to take delivery of many secret crates from its colonies. These crates contain all the Emperor needs to strengthen his rule on the Empire: steel, coal, ore, and above all: gold! For security reasons, the Emperor himself has hand-picked the crew of the Nostria, one of the armoured zeppelins of the imperial fleet. However, neighbouring nations are organizing the resistance, and traitors are secretly boarding the airship to thwart the Emperor's plans.
All Aboard!

Mad Zeppelin
, a card game of treason aboard the airship Nostria for two to six players, is now on sale at your local retailer and on our webstore! In
Mad Zeppelin
, players will take on the roles of spies plotting against a corrupt tyrant, and each other, racing to be the first to steal enough cargo from the hold to achieve their goal of undermining the Empire.
There are fourteen different traitor characters - each with an agenda and a unique special ability - and in each round players will choose two of them to execute their nefarious plans. The goal of the game is not only to steal the most from the hold, but to do so before any of the other players and before the zeppelin reaches its final destination.
Players must think on their feet, adjusting their strategies to suit the randomly flying direction of the ship, as well as to whichever spies are currently active. Each round is different so adjust your plans accordingly!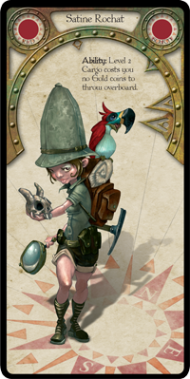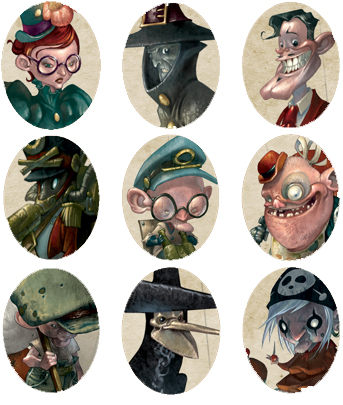 Add a Review for "Mad Zeppelin"