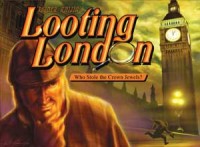 Looting London
London has been looted! Five of its rarest treasures have been stolen on the same night: one of the Crown Jewels from the Tower of London, gold reserves from the Bank of England, top secret files from Big Ben, a priceless Incan artifact from the British Museum, and a Van Gogh from the National Gallery.
Players take on the role of an iconic detective to solve the biggest caper of the decade! The culprit is clever, but for the sharp-minded and keen observer, there's no such thing as the perfect crime, and every criminal leaves a trail of clues to follow, no matter how small or well-covered.
Follow these clues across the seedy streets of 19th century London, but be alert; the best detectives are rarely led astray! With witnesses to interview, get-away routes to trace and a bevy of clues to sift through, only the finest detective will be able to track down the culprits in order to return the stolen treasures to their rightful locations.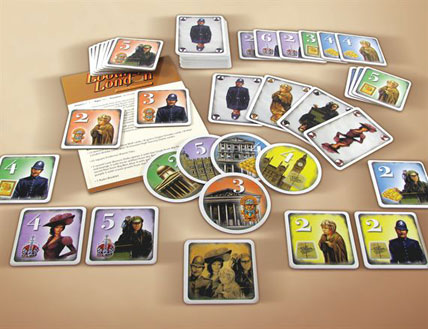 Add a Review for "Looting London"