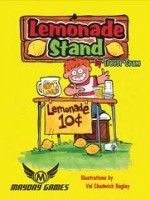 Lemonade Stand
Ahhhh... it's a hot lazy summer in your little suburb of the world and you're eleven years old again! You've played with your friends and explored on your bike and you're old enough to get excited by the prospects of earning some money. Why not start your own lemonade stand! Of course some of your friends are copying your idea, why do they always do that?
Compete with 2-4 players to build the best lemonade stand by deciding on inventory, marketing and lemonade price each day. Watch out for other player's special cards and earn the most money to win!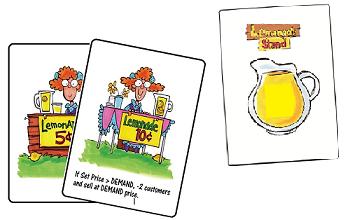 Add a Review for "Lemonade Stand"