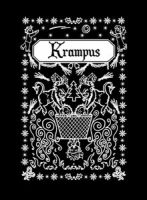 Krampus
A werewolf/mafia game of horrible holiday feasts!
It's Christmas time, which is the best time of the year! If you're a child, it's your chance to play with all those shiny toys! If you're a Christmas spirit, it's your time to shine! If you're a Krampus, well, it's your one time of year to snatch up the children and eat them!
In Krampus, a re-theming of mafia/werewolf, you'll take on one of those roles. The children will need to tattle on the right players to get rid of the Krampusz. The Krampusz will be trying to eat as many children as possible to whittle their numbers down. And the spirits, well, they'll changing the way the game is played each time.
Add a Review for "Krampus"