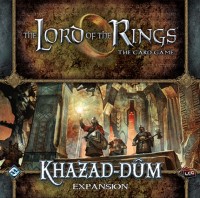 Khazad-dûm Expansion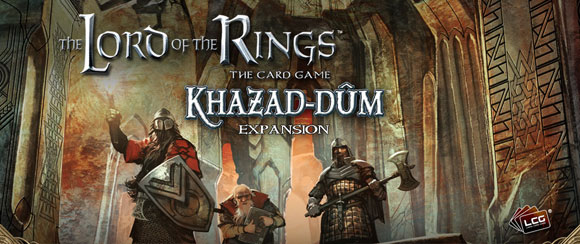 "Moria! Moria! Wonder of the Northern world! Too deep we delved there, and woke the nameless fear. Long have its vast mansions lain empty since the children of Durin fled. But now we spoke of it again with longing, and yet with dread; for no dwarf has dared to pass the doors of Khazad-dûm for many lives of kings, save Thrór only, and he perished. At last, however, Balin listened to the whispers, and resolved to go."
–Gloin, The Fellowship of the Ring
Khazad-dûm transports you to the ancient realm of the Dwarves with 165 new cards (with three copies each of its player cards), including new scenarios, encounter sets, heroes, allies, attachments, and events.
Unravel an old mystery
It has been many years since the Dwarves last heard from Balin and his fledgling colony. Reports have ceased to flow of the great works they began. Now the heroes of Middle-earth must search for signs of them among the mines of Moria.
Khazad-dûm presents you with three thrilling scenarios set in the dark, underground tunnels of the legendary, abandoned Dwarven city. Along the way, your heroes will be challenged by treachery and enemies from all-new encounter sets, including swarms of Orcs, goblins, and cave-trolls.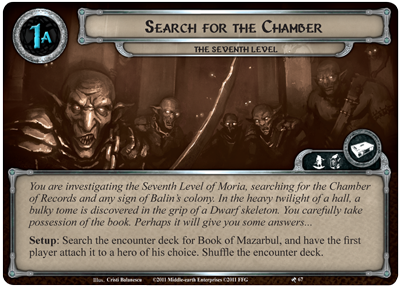 Who will lead in the deadly dark?
Visit the official site to learn more about this exciting deluxe expansion!
This is not a stand-alone expansion. A copy of The Lord of the Rings: The Core Set is required to play.
Add a Review for "Khazad-dûm Expansion"