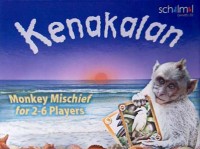 Kenakalan
Master the monkeys to become the king of the operators.
You're a tour operator competing for business on the paradise isle of Bali. Some of your customers come to see the sights, some just want to eat or go shopping, and some, quite frankly, are for the birds.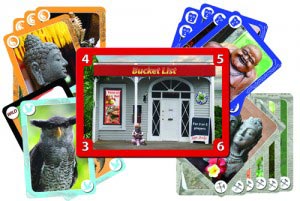 Everything is wonderful — except for those maddening monkeys! Just when you're on the brink of getting all of your tours assembled, they come out of the forest with their monkey mischief, snatching cards and ruining your beautiful plans. Luckily, the wise monkeys are on your side–but their affections can be fickle. Play Kenakalan and discover the truth: are you the king of the operators or just monkeying around?
Kenakalan
is a light and quick card game for 2-6 players, ages 8+.
Add a Review for "Kenakalan"