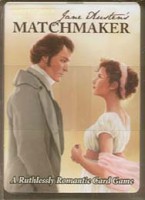 Jane Austen's Matchmaker

Make happy marriages for your favorite Jane Austen characters in this beautifully illustrated card game!
Matchmaker is an interactive card game for 3 to 6 players that brings together characters from Jane Austen's novels – the heroes and heroines, the scoundrels and schemers, the downtrodden and the desperate – all of them looking for one thing: marriage.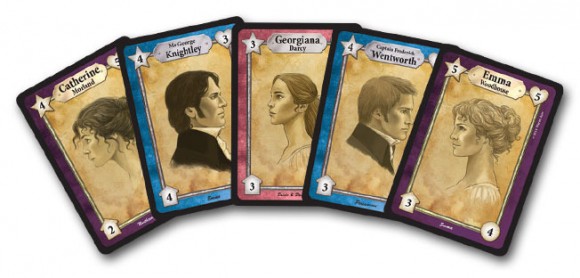 As a matchmaker, you must find the best connections for your ladies and gentlemen. Sometimes they'll marry for money, sometimes for love. Wealth will give you an advantage over your rivals but you must find lasting happiness to win. Beware of charmers who offer nothing but a smile, and look out for superior characters like Mr Darcy, who possess wealth and virtue.
You don't have to be familiar with Jane Austen's novels to enjoy the game, but if you are a fan, you're sure to enjoy recreating your favorite romantic adventures. Of course you can rewrite the stories entirely, as characters cross over from the pages of their novels. Imagine Mr. Darcy proposing to Emma Woodhouse or the scandalous Willoughby eloping with Fanny Price!
In Matchmaker, love is always on the cards!
Add a Review for "Jane Austen's Matchmaker"