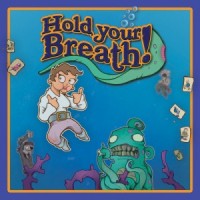 Hold Your Breath!
This is the final chapter in the "Get Bit" Casual Trilogy by Mayday Games. Don't panic! You don't need to know ANYTHING about the first two games in the series to play Hold Your Breath! (HYB). We only mention them to arouse your curiosity and trick you into buying them both as well!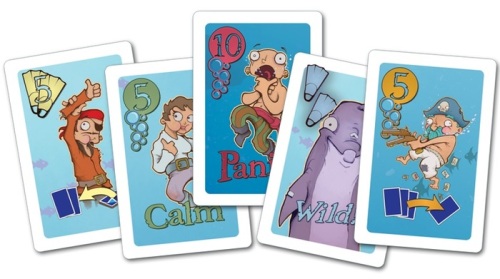 OK, so we are revisiting the dumbest pirates known to man. They have been kicked off the ship by their captain in Walk the Plank, chased by sharks in Get Bit and now they face their final challenge. In HYB each player assumes the role of a pirate treading water in the ocean. These brilliant tacticians have decided to play a game of "Hold Your Breath" to see who is the toughest pirate, because you know, what else are you gonna do in the middle of the ocean facing certain death?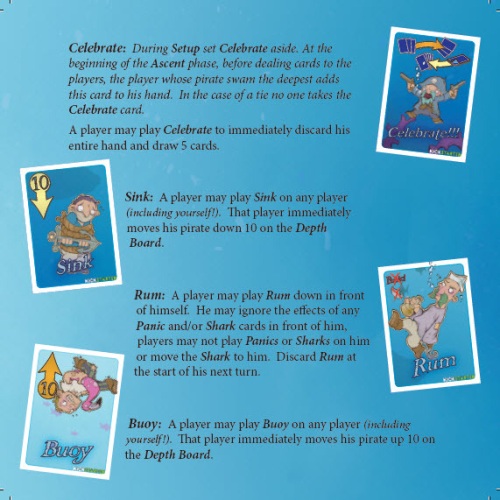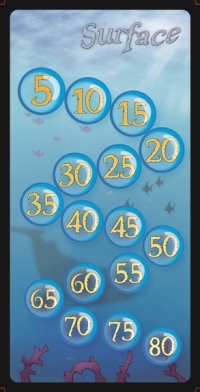 The game is played in two rounds. In the first round each player may dive deeper, providing they have the "Swim" and "Air" cards to do so. Players press their luck each turn since it is the pirate who dives the deepest in round one AND resurfaces in round two who is the winner. What about the losers? Who cares, they are losers. But if you really want to know... well they dove down and ran out of oxygen before they could resurface, so now they are just "resting" underwater until the next game, ok? But we digress... So, players can play "Panic", "Shark" and other nasty cards on the other players, slowing their progress. In the second round each player struggles to reach the surface before they run out of air and therefore decide to take a rest (aka LOSE). Most of the pirates may not make it back to the surface, but the one who makes it back alive AND dove the deepest is the winner. Be careful though, if you dove the deepest in the first round you will surely have the toughest time getting back to the surface since A) you swam the deepest and B) no one else wants to see you make it back alive. Sounds like heap-big-family fun huh?
Add a Review for "Hold Your Breath!"