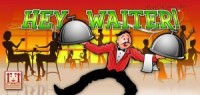 Hey Waiter!
It's a Race in the Restaurant!
Play your cards to manage a staff of waiters and busboys trying to the first to dish out all of your orders. Sounds simple enough... the soups are up, send them out!! Busboy! Clear table 2! Wait! I've got too many dishes, you take some! AAAH! This is cold, send it back! OK, maybe not QUITE that frantic, but you get the picture. Nothing a good wait staff can't handle!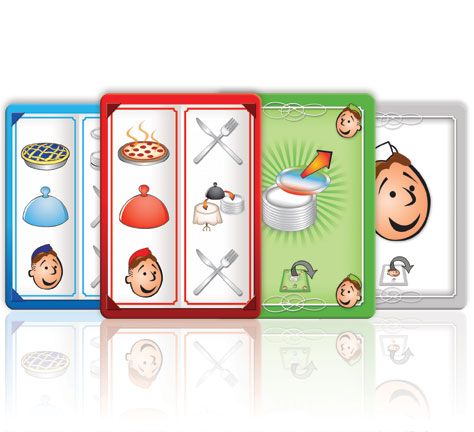 Serve it up fast in this fun and exciting card game! Players race to be the first to dish out all their orders, but only the best can go out to the customers first. Players manage their waiters and busboys while food orders stack up fast. Only expert maitre d's can juggle so many dishes to get them out hot and on time, especially when opponents are trying to send them back to the kitchen!
Add a Review for "Hey Waiter!"