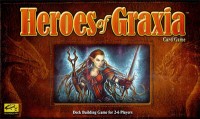 Heroes of Graxia
Heroes of Graxia contains dozens of unique cards, as well as miniatures in a non-CCG deck-building theme. Obtain for your deck the best Weapons, Armor, Spells, Armies, Henchmen, and Mercenary cards. Conquer enemies by playing these cards on a gameplay table in a sequence of turns with other players.
The game is played similar to other deck building card games, though is not a collectible card game at this time. Starting with a basic deck of 12 cards, players build their empire by buying with in-game resources the best cards to prepare them to out-maneuver other players to obtain trophies and prestige.
As Players defeat Units and Heroes of opposing Legions, they gain Prestige by taking the appropriate Prestige Point cards and placing them in their Loot Pile. These points are tallied at the end of the game to determine the winner.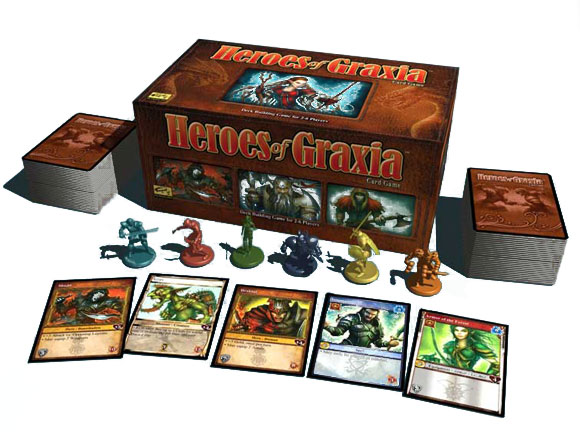 Add a Review for "Heroes of Graxia"