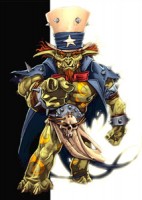 GOSU 2: Tactics
The Goblins are back, and they are not happy!
The war drums are beating anew in this Second Edition of the GOSU card game, in which players will face-off against each other by raising an army of Goblins, with new rules, new powers, and text-free cards with a new streamlined design.
Add a Review for "GOSU 2: Tactics"