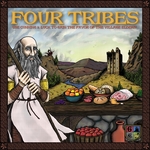 Four Tribes
In Four Tribes you take on the role of one of the two battling empires and you try to balance supplying desperately needed provisions to the northern villages and waging war with your sworn enemy! Will you be victorious?
Four Tribes is a thrilling two-player game that takes about 30 minutes to play! Four Tribes combines strategy, tactics, and luck into a fun, fast, and casual game that will be welcome on any gaming table. The mechanics are intuitive and easy to teach. Four Tribes makes a great game to take on trips, to the pub or cafe, or to play with your spouse at home at the coffee table!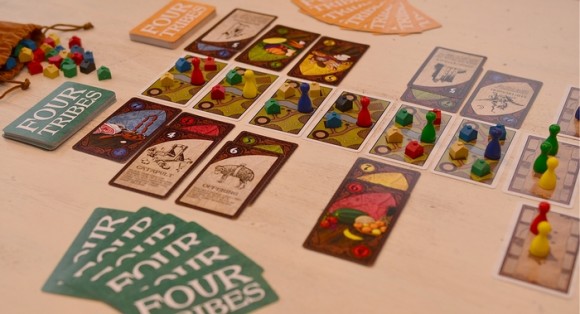 Four Tribes was born out of the love of good 2 player game design and inspired by modern classics like Lost Cities, Battle Line, and Balloon Cup!
Add a Review for "Four Tribes"