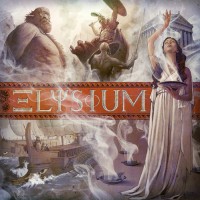 Elysium
Take on the role of an ambitious demigod who is trying to claim a place at the summit of Mount Olympus. Recruit heroes, acquire artifacts, undertake quests and earn the favour of the gods. When your allies fulfill their destiny, they enter Elysium, and contribute to your legend. Once all the tales are written, a single demigod will join the Olympians.
The goal of the game is to earn as many victory points as possible. Victory points are won mostly with the legends that players will write through the cards that they have transferred to their Elysium, but also by employing the powers that they have assembled throughout the game by the means of specific cards.
Add a Review for "Elysium"