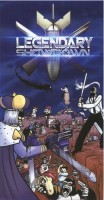 Dr. McNinja's Legendary Showdown
Dr. McNinja's Legendary Showdown is an exciting game of hilarious battles fought through strategy, deceit, and one-upmanship! The McNinjaverse is filled with dangerous characters like professional ninja assassins, velociraptor-riding banditos, robotic flame-throwing bears, and bearded axe-wielding giants. To win, you must outwit other players by upsetting their plans while advancing your own. Each player manages a line of characters and attempts to give them the best advantage by equipping them with weapons and bonuses (like Dracula's Moon Laser) while sabotaging other players with terrible equipment (like Eye Knives), and rearranging their lines through sheer force of will and a few good cards.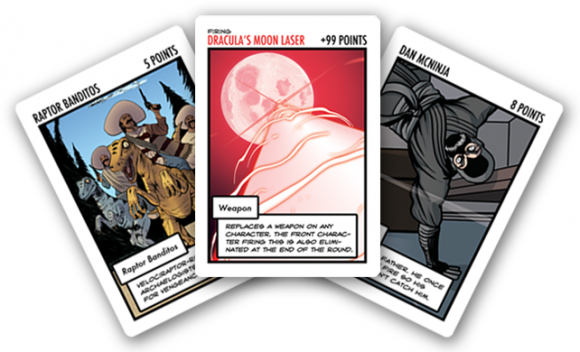 Based on Christopher Hastings' award-winning webcomic, you and your friends will play with characters like Mongo the Uberninja (the result of dangerous experiments on the ninja gene), Sparklelord (an evil unicorn feared by all), and of course, Dr. McNinja - a master of the medical and martial arts! The last player standing wins!
Add a Review for "Dr. McNinja's Legendary Showdown"