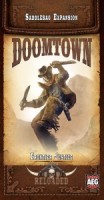 Doomtown: Reloaded – Frontier Justice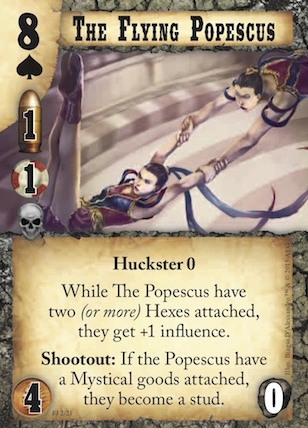 There is a tense stalemate playing out between the Sheriff and Sloane, and the race is on over the fate of one of Sloane's gang. Meanwhile, a new arrival at the Morgan Research Institute promises to shake things up.
Doomtown: Reloaded is a fast‑paced expandable card game set in the Deadlands universe of gun slingin', spell
slingin' and mud-slingin'!
Frontier Justice is Doomtown: Reloaded's fourth Saddlebag Expansion. Featuring a complete playset of cards, Frontier Justice expands your options for takin' over Gomorra, no matter your play style.
This product is an expansion, the base game is required to play.
Add a Review for "Doomtown: Reloaded – Frontier Justice"