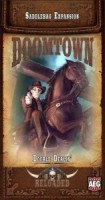 Doomtown: Reloaded – Double Dealin'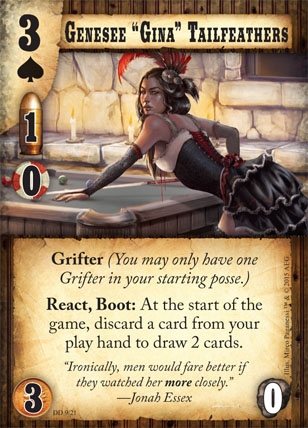 The race for the mayor's office heats up! There are backroom deals and public endorsements with violence and malevolence boiling just under the surface. This promises to be an election that the people of Gomorra won't soon forget!
Doomtown: Reloaded is a fast‑paced expandable card game set in the Deadlands universe of gun slingin', spell
slingin' and mud-slingin'!
Double Dealin' is Doomtown: Reloaded's second Saddlebag Expansion. Featuring a complete playset of cards, Double Dealin' will introduce new deck concepts for all four factions in the game. Don't be left with an empty holster!

This product is an expansion, the base game is required to play.
Add a Review for "Doomtown: Reloaded – Double Dealin'"