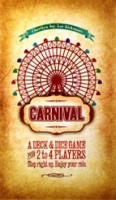 Carnival
Think Ferris wheels, roller-coasters, carousels, flying swings, and bumper cars! Open your Carnival for business before the other carnies do by building four of the five available rides along your Midway. Then cue the Carnival music and watch the crowd rush in!
Carnival is Dice Hate Me Games' first publication. It is a product reflecting the designers' dedication, philosophies, and most importantly, their passion for games.
Step right up. Enjoy your ride.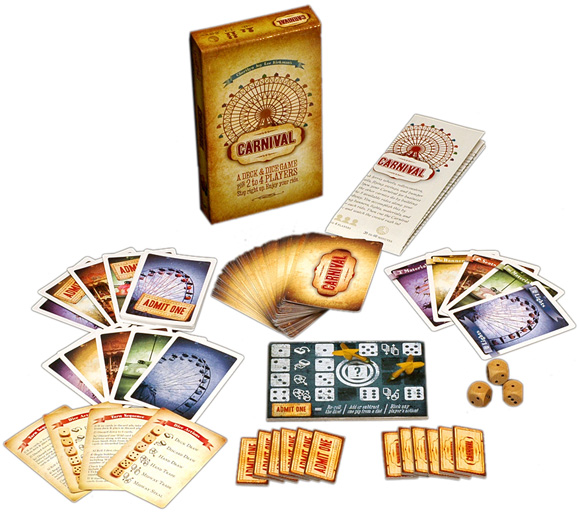 Add a Review for "Carnival"