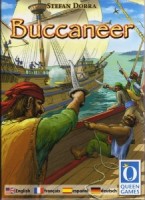 Buccaneer
It's total chaos at the port. Many of the pirates are casting jealous glances at the riches in the large trading ships... and hatching plans to get the lucrative booty.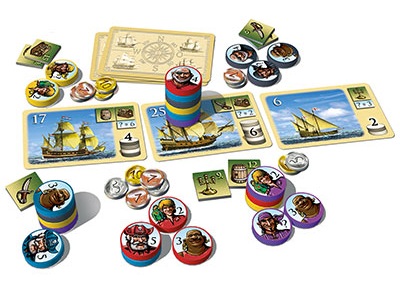 The motley teams are quickly gathered and they then decide which ships are to be relieved of their treasures and ducats. But even the strongest captain must take care, as each pirate wants a proper wage for his work. If the booty is too small and the pay too high, the captain will have to pay. The player with the most money at the end wins.
Add a Review for "Buccaneer"