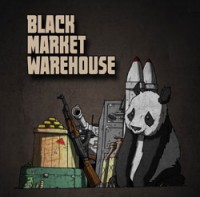 Black Market Warehouse
Black Market Warehouse is the first game being offered by Fire Squadron. It is a simple to learn card game that can be played by 2-4 players in about 30 minutes. You must use goods found on the black market to fill contracts you will acquire throughout the game. At the same time, you'll have opportunities to hit your opponents warehouses using hired hands. This won't only slow them but it can stop them in their tracks!
Black Market Warehouse is the first game in the series of Black Market themed games. Each Black Market game that will come out in the future is designed to be added onto Black Market Warehouse. What that means is that this game will grow over time.
Add a Review for "Black Market Warehouse"