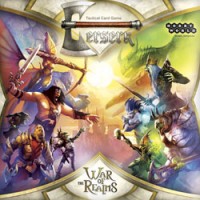 Berserk: War of the Realms
The hero Arhaal has unleashed Uggud, the Ancient Evil. Magical crystals rain from the sky, and fierce warriors battle for the power they hold. Assemble your forces and drive the enemy before you, be they orc or elf, demon or saint.
Berserk: War of the Realms is the international hit customizable card game. Enjoy a tactical game of maneuvering and well-timed card plays, graced with beautiful art and a deep, engaging setting. Place your troops carefully and roll the dice to claim your victory!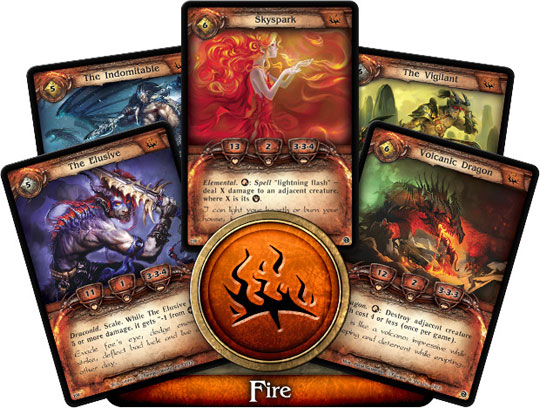 Features
Tactical card game full of strategy and smart card play.
Lush art and a full, deep background.
Customize your armies with the cards in the box, or combine with other sets for more option.
The biggest customizable card game in Russia makes its English-language debut.
Add a Review for "Berserk: War of the Realms"