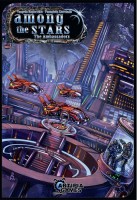 Among the Stars: The Ambassadors
In order to assist in the construction of their space stations, each race has formed a team of ambassadors to visit other space stations in need. These ambassadors are willing to offer their services and strengthen the bonds of the newly-formed alliance.
Among the Stars: The Ambassadors introduces ambassadors with the addition of a fourth action that allows the players to invite them to their station and make them part of their Council. Each ambassador comes with a different ability, based on his race's strengths and capabilities. However, there is limited space in each player"s Council so they have to choose wisely who they are going to invite. Among the Stars: The Ambassadors greatly increases play interaction into this already exciting and tense game!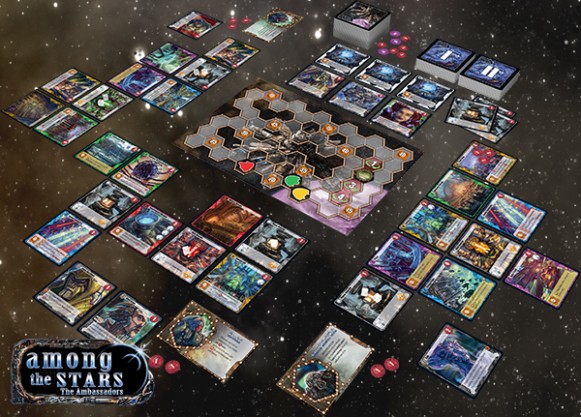 Among the Stars: The Ambassadors is a boxed expansion for Among the Stars featuring more than 150 new cards. Apart from the Ambassador cards, it includes more than twenty different new Locations, new Objectives, a new Alien race, and new Conflict sets (to replace the original one, rather than mix with).
The Among the Stars line of games is critically acclaimed, using card drafting (like in "7 Wonders"). It was originally published only in Europe by Artipia Games, and it has been unavailable in retail channels throughout the rest of the world. Stronghold Games is proud to bring this game out for the North American, Asian, and Australian gamers!
Add a Review for "Among the Stars: The Ambassadors"