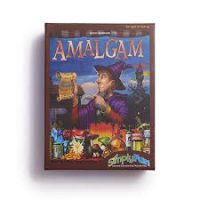 Amalgam
Collect ingredient cards to build the best potion, and remember what ingredients you are using. Your choice of ingredients depends on where your pawn lands, and special cards may help or hinder you. Try to have the best potion by the end of the game!
Amalgam is known as Glastonbury in the UK.
Add a Review for "Amalgam"