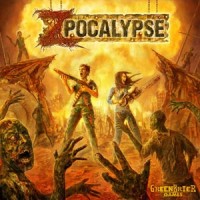 Zpocalypse
Zpocalypse is a survival board game set in a post apocalyptic nuclear wasteland. Two to four players start in a cold war fallout shelter opening the hatch door to a world torn apart from the walking dead. Players work together to fortify their base by adding walls, sand bags, defense towers and more. However that wont hold the dead out for long, and you're getting hungry.
As in any survival game one needs food, guns, ammo and more. Players go out into the wasteland and scavenge for supplies, maybe even find a new gun or melee weapon to fend off the next zombie attack.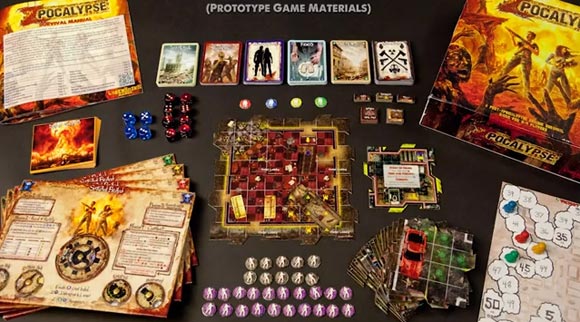 Characters receive victory points for killing zombies, building defenses, and using skills. Victory points dictate who wins the game, as well as act as experience points for leveling up their character.
The game combines combat, resource collecting, character development, team play, and strategy towards the goal of surviving in the Zpocalypse!
Add a Review for "Zpocalypse"