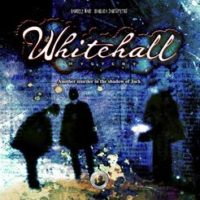 Whitehall Mystery
Track a killer or become one in Whitehall Mystery!
Whitehall Mystery is a refined game of deduction and bluffing set in 1888, in the London of Jack the Ripper. It is a game for two to four players, age fourteen and older. Scotland Yard is hot on the heel of another serial killer, right when Jack the Ripper is active! In the tight network of streets and alleyways, a hunt for a new and mysterious murderer begins.The Jack player wins the game if he is able to complete his crime without being caught. The Investigator players play together, and they win when one of them captures Jack.
Add a Review for "Whitehall Mystery"