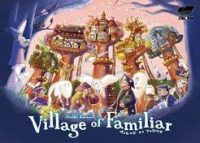 Village of Familiar
It's magic school's graduation season.
You are one of apprentice witches and to pass final exam to become a respectable witch. The contents of the test is to make a comfortable village to live for your familiars! While collecting the wealth of the forest, you will build magical tree houses. Let's build the more tree houses and higher.
Add a Review for "Village of Familiar"