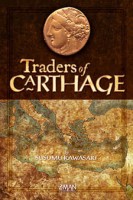 Traders of Carthage

You are traders in the bustling commerce city of Carthage, buying goods at Market and selling them to overseas merchants. But if you want to prosper, be careful of pirates!
Players buy goods or grab coins in the market while cards in the farm replenish the market. When goods are bought, ships move toward Carthage. When a ship reaches Carthage, a payday occurs, where that particular merchandise is sold. Any ships on pirate spaces get raided and you must discard cards with storage icons to try and save your merchandise.
Achievement tokens increase the value of your merchandise and when someone has gotten 8 or more such tokens the game is over.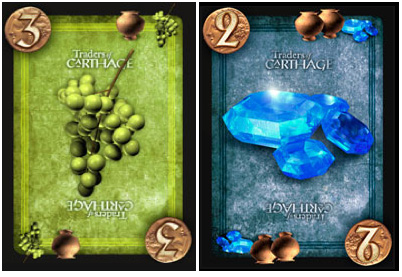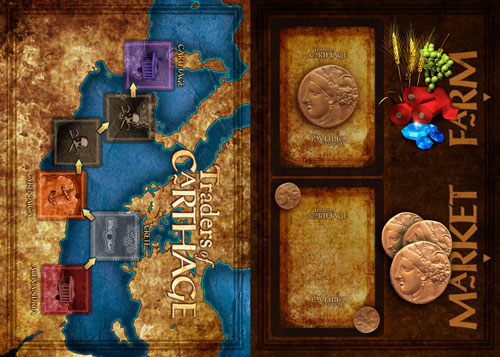 Add a Review for "Traders of Carthage"