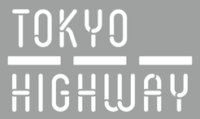 Tokyo Highway
This game is based on Tokyo Metropolitan Expressway known for its distinctive metropolitan structure. The game has no board, no squares. Players build roadways across each other' s highway and compete to place all 10 cars under a certain rule. As you follow the simple steps and build your way, there arises a unique architectural space on the table. Build your original highway with the balance of your fingertips and creative construction strategy.We provide the rulebook here for reference.
Tokyo Highway 4 player version was released at Essen Spiel 2018. We also published the expansion set, "Hello! Expansion Package" which contains two extra cars in different colors and four building pieces. The 4-player version includes all the components necessary for 2 to 4 players to play Tokyo Highway.
Add a Review for "Tokyo Highway"