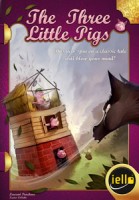 The Three Little Pigs
A FAMILY GAME WITH A CLASSIC TALE!
As a little pig, your dearest wish is to build a strong and beautiful house in which you can spend your long winter evenings. But you won't need trowels nor scaffoldings, as only dice will allow you to construct your dream home. Beware the wolf prowling around, whose only thought is to literally blow away your comfy house!
The Three Little Pigs is an easy and fun dice game for the whole family.
At your turn, try to get the better combination with the 5 special dice and build the most lovely and sturdy houses, by adding doors, floors and roofs.
And if you accidentaly bring the wolf out of the wood, just take a deep breath and shatter other players' buildings by blowing on the wheel!
This original game comes with an illustrated version of the famous tale it is based on.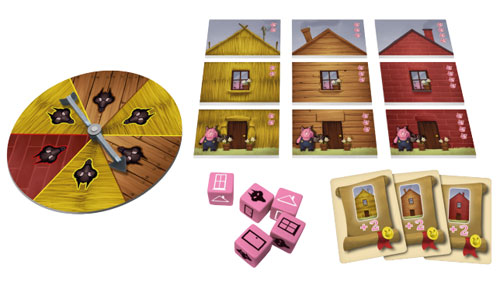 Add a Review for "The Three Little Pigs"